SORENTO - YOUR LOGISTICS COMPANY
Forwarding services at the highest level.
Trust an experienced transport company that will provide professional and comprehensive service to you and your company.
Contact usTransportation Quote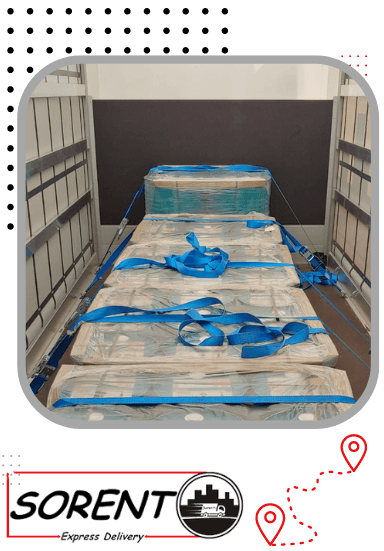 Transportation Services
Transportation services at the highest level - SORENTO from Poznań - trust an experienced transport company that will provide professional and comprehensive service to you and your company.

The development of technology is associated with growing consumer expectations. In addition, better communication and fewer legal barriers result from increased cooperation between countries worldwide. We also see this at the level of our company. As an experienced logistics company from Poznań, we offer specialized transport services throughout the country and worldwide. We deal with land transport as well as water and air transport.

Advanced logistics and transport of national and international loads are our specialities - see for yourself by choosing the logistics company SORENTO from Poznań.
SORENTO - CONTACT US
Check our transport quotation form if you already know what specific load you need. Do you want to know more? Please do not hesitate to contact us.
Contact usTransportation Quote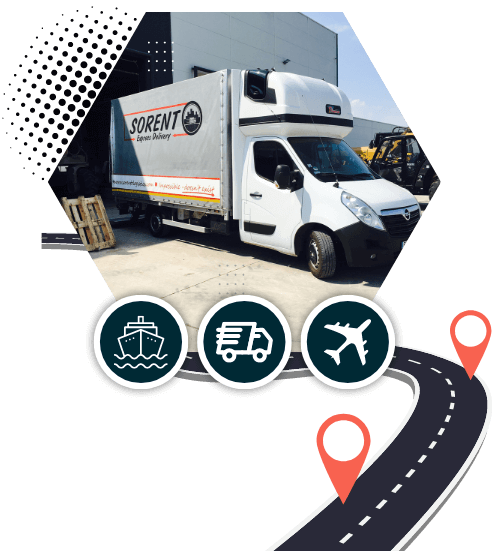 Sorento - Logistic Company
We are a transportation company that will provide the services you need, cheaply and professionally. We are flexible, and we use the latest technologies and extensive facilities around the world. We are dynamically developing in areas related to our business, offering tailor-made logistics services.

Thanks to the cooperation with the forwarding company SORENTO from Poznań, you can be sure that we will complete all formalities in Polish. Order from us to provide transport and logistics services, and we will find the best and most effective way to bring goods to Poland. We make every effort to ensure that our business partners are satisfied with the forwarding services we provide, which is why we are available 24 hours a day.
We provide professional transport of general cargo and truck transport, as well as other, even highly demanding services, such as transporting dangerous materials (ADR) and time-critical transportation.
We offer the transport of container loads by sea freight in a professional and customer-specific way.
Sea transport is one of the specialities of SORENTO from Poznań.
We are a company from Poznań that deals with air transport.
Therefore, exporting to China, importing from China or transporting goods from and to the United States is not an obstacle for us.
Transport Offer
Probably you've met many companies whose offer was unclear- you didn't know the price until you decided on the service, or after all the official business was done, it turned out that transportation was impossible. If you've had a similar story and are tired of worrying about your freight, you've come to the right place.
Send a Quote